Rocky, who had spent a year on a working holiday in Sydney at Shinka in The Galleries Victoria, wondered why it was so uncommon for Australian men to become hairdressers, unlike in Japan. We explained that Australia's most famous hairdressers are male, but that Australian men tend to pay less attention to hair than their Japanese counterparts. There is also the sexuality issue.
While B had her haircut at Earth in Shinjuku, Alex and I wandered around looking for a late breakfast. Alex was a demon last night, very disturbed, probably teething. At least we all slept in this morning.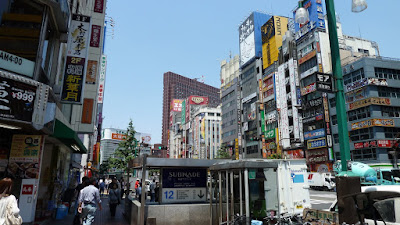 Looking down towards our hotel (brown building)
I was saddened to discover that Sakuraya was gone, at least from East Shinjuku. Most of their shops sold electronics and cameras, but there was one branch near us with floors of hobby goods, including model railways. Now it looks like I will have to search further afield for supplies.
Speaking of trains, we ate sushi for lunch, delivered on a sushi "train" conveyor belt. Alex was asleep when we started eating, but woke up and ate salmon and cooked tuna soon afterward. "Fish" is one of his favourite words right now. He has also learned to say "yes" in response to questions.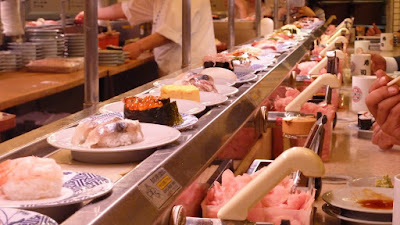 After lunch we caught a subway to Ueno. After being delayed by shopping we made it to the Ueno Zoo. It may not have Taronga's views and animal friendly enclosures, but it's great for viewing the animals. We hired a stroller and took Alex to see the red pandas, elephants, lion, tiger, bears, gibbons and big birds, including vultures, eagles and the secretary bird (should that be "executive assistant bird"? It looked very fierce).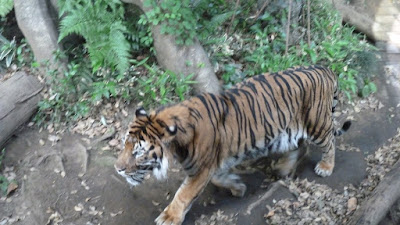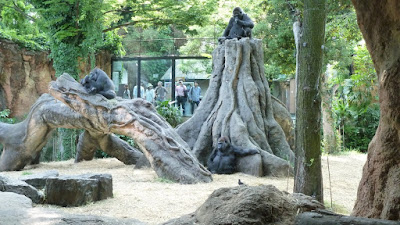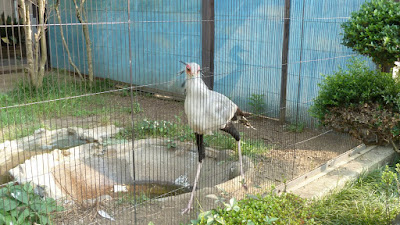 Alex fell asleep by the time we were headed off to the children's zoo, but it was almost closing time anyway. It's a pretty zoo to wander in, has a monorail and is much cheaper than your average Australian zoo. Note, however, that it does not have any giant pandas anymore, as the last one died in 2008.
There was a small amusement park outside the zoo gates consisting of a couple of fairground rides and quite a few shopping centre rides. Alex enjoyed them, though the place closed too soon. In a normal children's playground he managed to climb all the way up the ladder steps to a tall slide.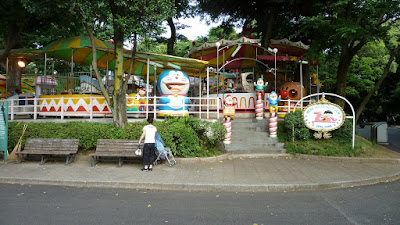 Also in Ueno, Ameyoko street is lined with stalls selling fruits, dried goods, cheap bags, shoes and many other goods. We saw bright red dried sakura shrimp for sale there much cheaper than at Nishiki, but it is artificially coloured, unlike the expensive quality purchased in Kyoto.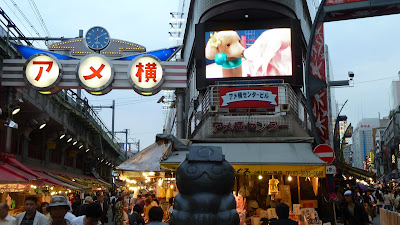 Dinner was wonderfully good ramen which even Alex enjoyed. We ordered from a machine, not knowing exactly what was in each despite the pictures. Then we returned to Shinjuku, stopping by Gap for B and Tower Records for me, getting my fill of limited edition soundstracks.
As we walked past the shops today I saw much that I liked, but little that I needed right now. That's the problem of travelling outside of Australia. You often spend lots of time shopping because you can't get the goods at home, or at least not for such a reasonable price. Plus there is the novelty of the goods too. If only it wasn't 10 hours away…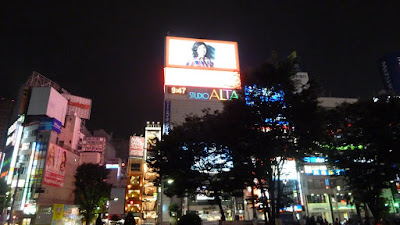 I'm beginning to feel sad because I know that the holiday is coming to an end and there is so much left that I want to do.