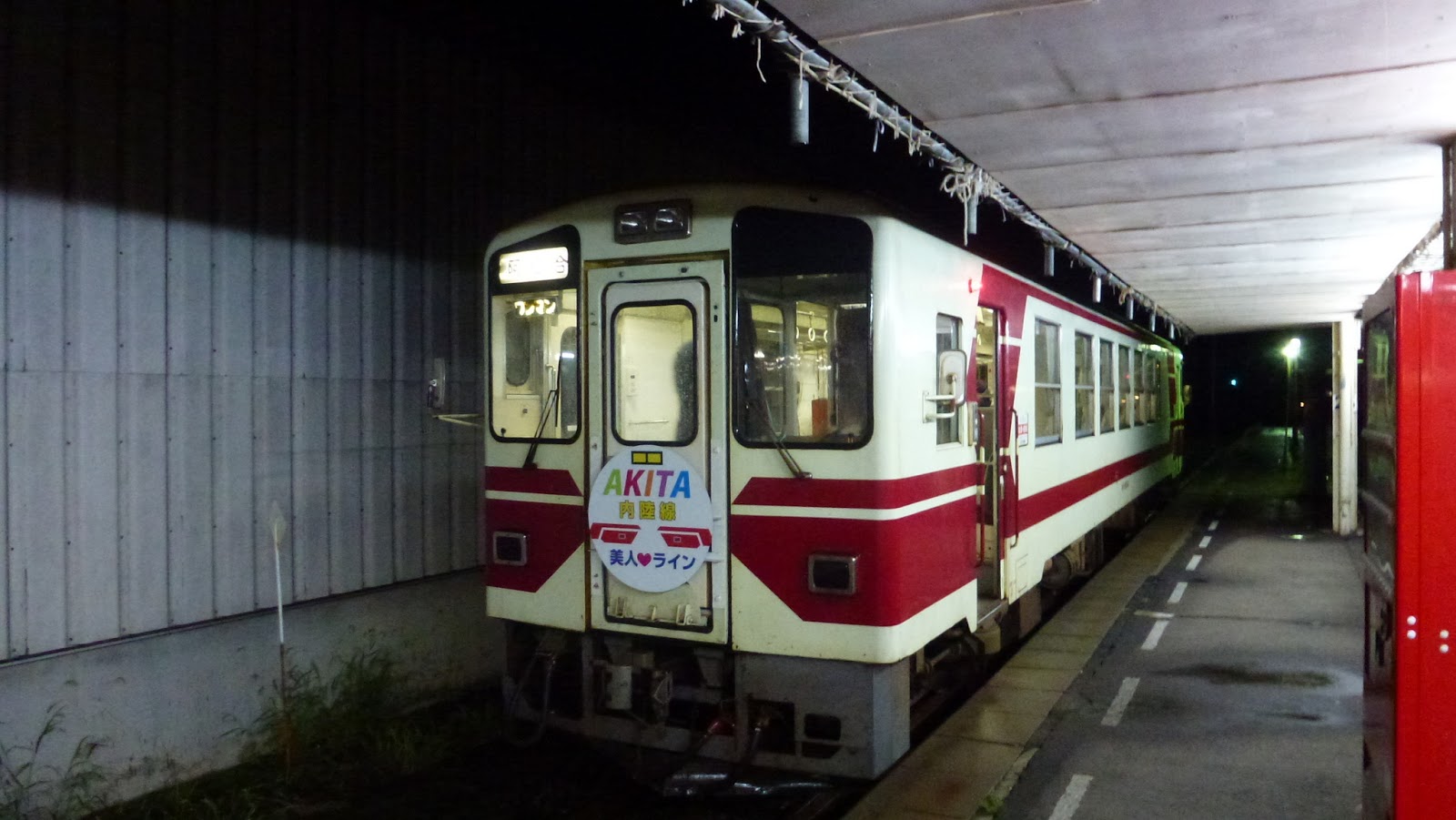 A couple of times, when I was a young boy of around six or seven, we caught the red and silver overnight Overland train from Melbourne to Adelaide to visit my grandparents. The family would have a compartment to ourselves, a couple of bunk beds, a tiny shower and toilet. Once I brought my first train set, a Märklin HO tank engine and two green tin carriages, and plugged the controller into the shaver power socket, running a train within a running train, delighting in the recursion.
On each of the trips I recall staying awake the entire night, peering out of the window through cracks in the Venetian shutters, watching the silhouetted landscape pass, taking special delight in the reds and greens of signals and the lights of the towns. When we stopped at a station, trying to maintain the privacy of the cabin while still watching passengers board at a time of night when they would usually be fast asleep in bed.
That joy of the night stayed with me a decade later when I caught the now defunct Vinelander from Melbourne to Mildura as a university student on holidays. The sole sleeper carriage was repainted from the Overland and this time I had a single sleeper, the bed parallel to the window and far more comfortable for watching the night world pass by.
In the morning, the same breakfast of toast, jams and orange juice as I remembered from my childhood and the exhaustion of a sleepless night.
I have always been a night owl. There is something seductive about the night. The lack of people and their interruptions, the mystery of the quiet streets and shut doors. The lights. A blank template for stories and imagination.
So often have I travelled through the night. In cramped coaches stopping at roadhouses at 2am where you grab a hot chocolate in the vain hope of easing your discomfort. Over oceans and continents on long flights staring at black lands, glittering cities or moonlit cloudscapes in between watching dreamy movies. Never in boats and rarely in cars, for the real fear of the driver falling asleep at the wheel, though I have dreamed on night time escapes beneath the amber streetlights and dark countryside.
But it is trains that are most special. Oh, there have been some terrible night trips. Those overnight XPT rides where I was inevitably squashed into my seat by an obese beer swilling man who would jump out for a cigarette every stop. The Queensland Railways trip where drunken ex-criminals swore at each other and were eventually thrown off the train, steeling another guy's luggage in the process. In China we once shared a four berth cabin with an elderly local couple but had to fend off crowds of other passenger who wanted to come in, along with the smoke of cigarettes despite the no-smoking rules.
Conversely, our first overnight train in China, from Hong Kong to Beijing, was possibly the best, a very comfortable and secure two bed cabin with some amazing, though rather polluted, scenery along the way. There were also trains in Europe, from Madrid to Paris (rather bumpy) and sharing with Alex from Amsterdam to Prague and back to Zurich.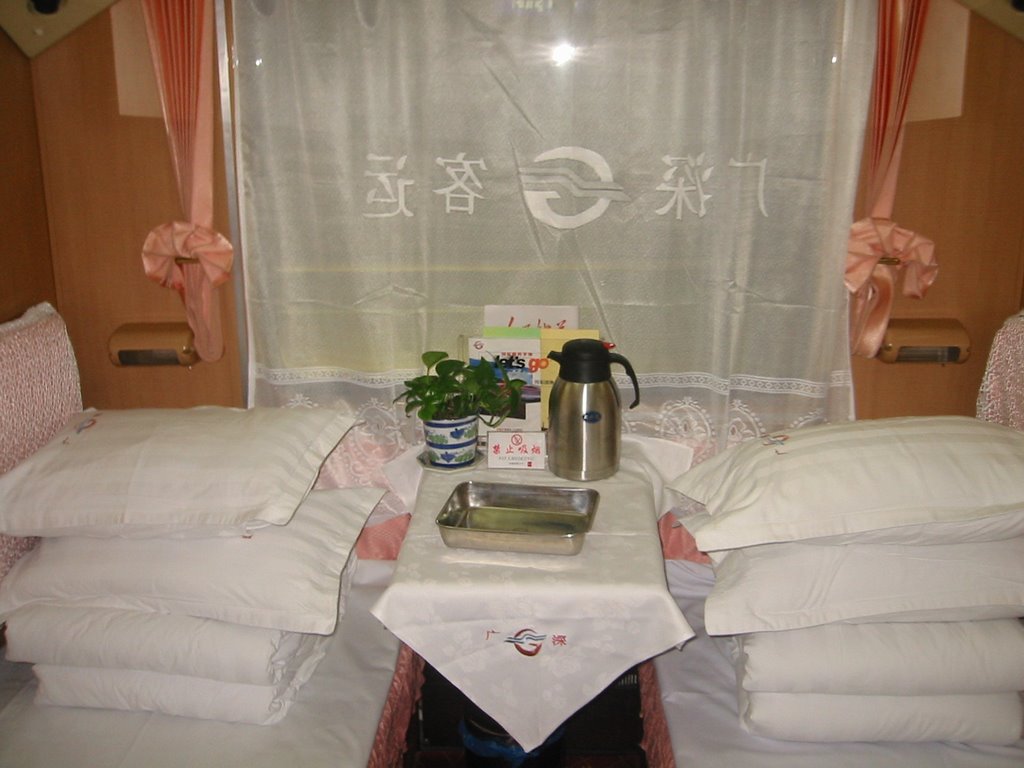 Hong Kong to Beijing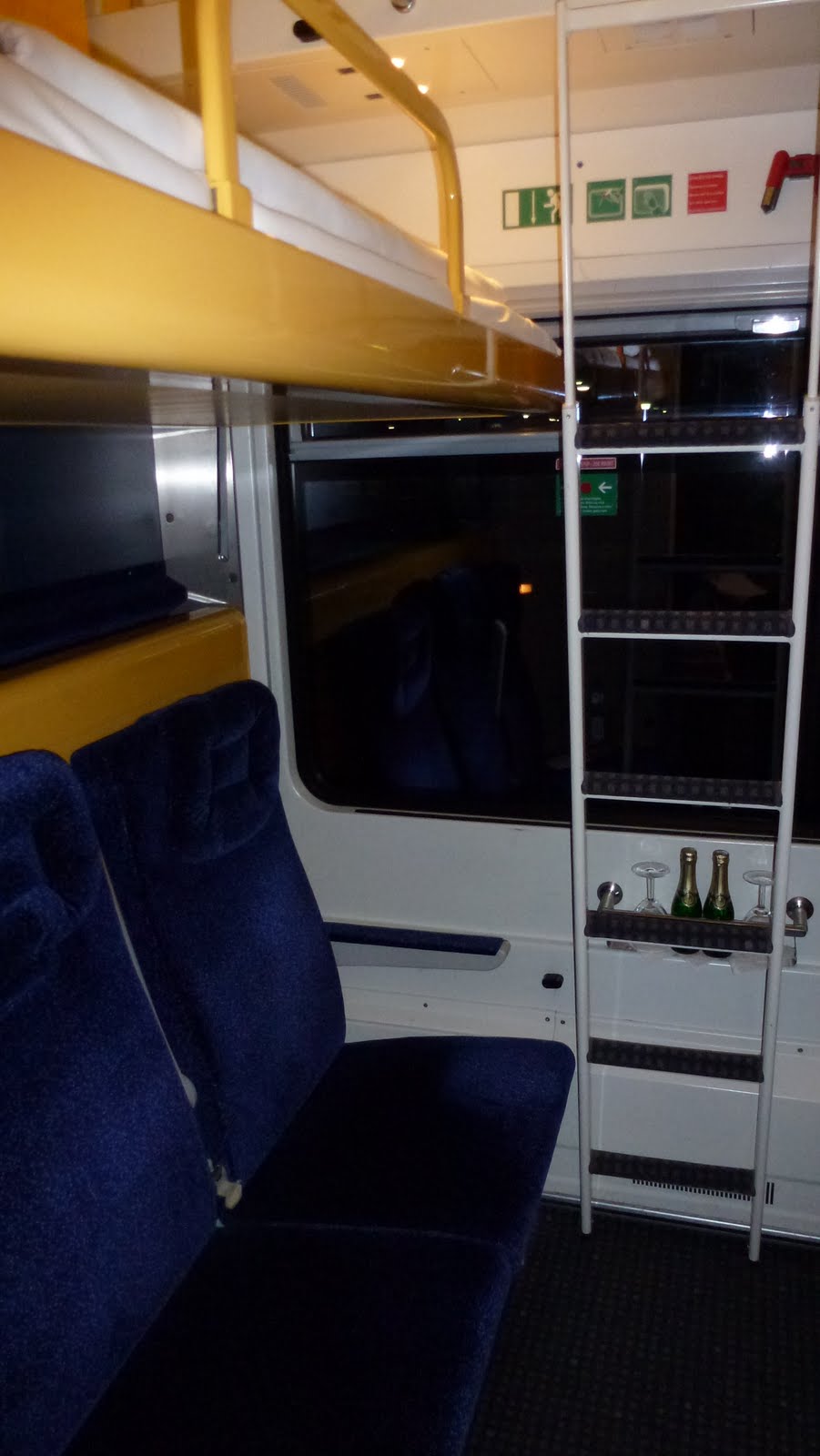 Prague to Zurich
I remember when I was little and still living in Melbourne that sometimes on rare occasions we would return home from the city to the suburbs in the dark and I would happily imagine the train continuing on through the night, an adventure instead of a commute.
It's a dream that's never left me. My love of trains is now largely transferred to Japan and even now I still imagine sitting in a rattly and noisy local diesel rail car chugging through the Japanese night past sleepy little villages and the neon wonderland of pachinko parlours and convenience stores while snacking on a bento box or slurping hot noodles from a bar in a quiet station interchange, pausing between trains on a cold night in a heated waiting room.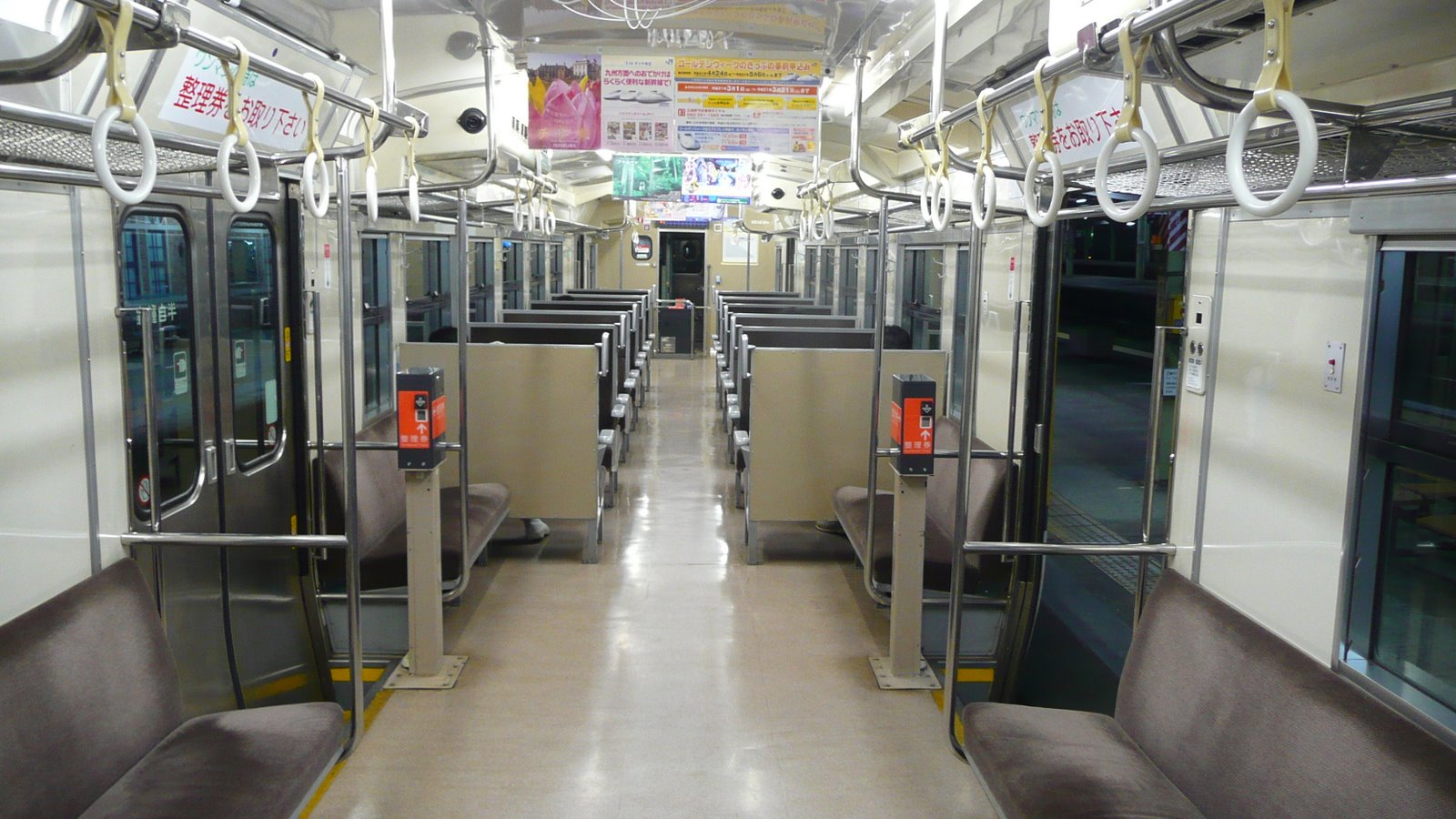 Local train in Japan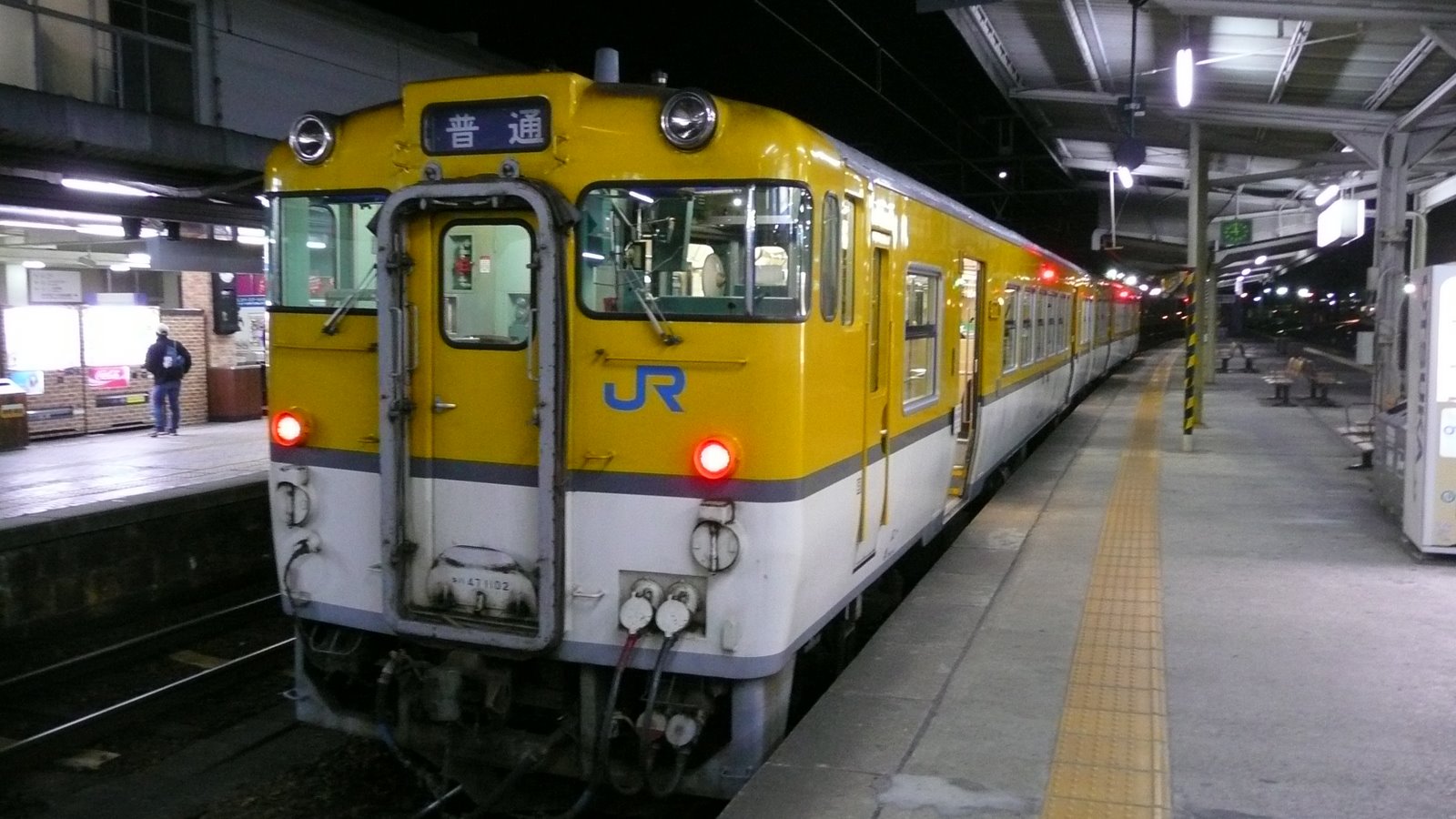 There are very comfortable expresses, but their high seats wall you off from the train, seclude you so that your world is just your row and the window. But the locals, the commuter trains, they are more open, more adventurous. You become part of their world.
Of course, they don't run through the night, but the night is for dreams anyway.